The Launch Training Centers in Central Asia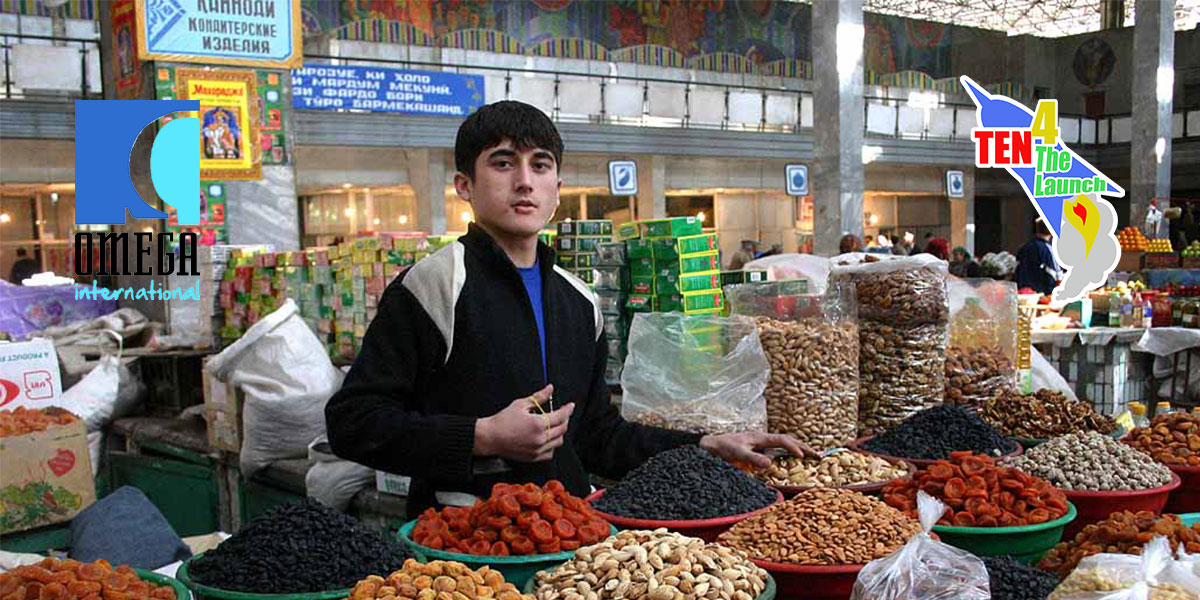 THE LAUNCH We are starting our next training center in Dushanbe, Tajikistan. This center will help individuals launch small businesses throughout Central Asia including Tajikistan, Afghanistan and surrounding nations. The Launch is a self-sustaining social enterprise project creating a training center. "The Launch" project name derives from our key objective, which is to prepare people nations to be "launched" into new business ventures as entrepreneurs. The Launch, we will offer skills training in languages, the Tourism and Hospitality sectors, Soccer Coaching and Business Entrepreneurship. Our goal is to be financially sustainable within five years, and turn every profit to help start new social ventures in the region. In the first year of The Launch skills training will include:
Educational, Conversational and Market Place Languages
Tourism and Hospitality Industry Skills
Sports Player, Coach and Support Staff Skills
Entrepreneurial Skills and Business Development
Omega International Associates (Omega) believes that stability and economic growth in Tajikistan are critical to achieving stability in Central Asia and strengthening regional economic integration and advancement.  Omega is dedicated to creating a sustainable presence in Central Asia starting with The Launch training center in Dushanbe, Tajikistan.
LANGUAGES
Many Central Asians hope to do businesses in other countries including China, Russia, The United States and the Euro Zone, study abroad, engage globally in trade or work in international humanitarian organizations. Languages and the ability to communicate are a key for jobs and economic advancement and the demand is great.
TOURISM AND HOSPITALITY
Tajikistan and other areas of Central Asia are beautiful country with scenic panoramas  and great mountains, key destinations for adventure tourism. Many people hope to start and develop businesses in this area. The Launch will offer training for locals to start guesthouses, cafes and other initiatives in this area. SPORTS COACHING  Sports are a way to bring people together around the world. Soccer is very popular in Central Asia, and with Omega's "Brazilian Connection", we will have qualified Brazilian Soccer Coaches to train young people to be players, coaches and even create soccer schools as businesses.
SCHOOL OF ENTREPRENEURSHIP 
The School of Entrepreneurship  will serve local entrepreneurs to develop successful business plans and understand how to launch their ideas for societal transformation and financial sustainability.  We will be inviting successful entrepreneurs from around the globe to come as guest lecturers to share their ideas and visions with our students and staff.  These skills added to foreign language skills will equip our students to launch into their own businesses.
For more on our educational programs visit HERE.
WE NEED HELP NOW!
With our goal of being financially sustainable within five years, we need help now in launching The Launch. As The Launch becomes self-sufficient, we will start turning profits into funds to help start new social enterprise ventures throughout the region. The "Ten4TheLaunch" campaign is asking people to donate at least $10.00 (US) per month to help us launch this project. That's only about 33¢ per day to help change the lives of thousands! We are seeking gifts, investment and all support possible to launch ourselves and others in that part of the world. Omega International is a U.S. 501(c)(3) organization, able to issue tax-deductible receipts. Please follow us and share our message on Facebook , Twitter, LinkedIn, Instagram and other social networks. Thank you for considering us! #Ten4TheLaunch